Chateau Waimarama's wine
I have never met the previous winemaker, Ms. Elise, but when I first tasted the wine she made, I realized the good potential of this wine region.
Let me introduce the wine of the 2009 vintage. This year is as good as the year of the 2013 vintage, one of the best in Hawke's Bay. Eight years have already passed since the vintage. It is unusual for New Zealand wine to be so matured.
"Minagiwa" is a red wine, with Merlot as the primary blending grape. It has a slightly violet shade with a sense of transparency. You can tell that it has sufficient concentration. The flavor is complex, with a berry and fruit aroma, as well as a hint of spice. It is warm and pleasant on the palate. It is a balanced and elegant wine.
Cabernet Sauvignon "Emigao" has a very dense color tone, and you can smell the strong berry fragrance. There is a slight scent of menthol, and this brings a sense of freshness. The mouthfeel is smooth with no noticeable tannins, and it is silky as you swallow. Since it was made with ripe grapes, the aftertaste is pleasant and the structure is good.
"Kiraraka" is made from Syrah. It has rich aromas of berries and vanilla. It also has a hint of spice that is unique to the Syrah in Hawke's Bay. The aroma alone is enough to excite you. It has a smooth and well-balanced taste, but if it had more concentration, I believe that the aftertaste would be longer. Ms. Elise seems to be emphasizing the balance between aroma and acidity, which is a common approach among New World winemakers. I'd like to add texture and harmony to it.
※Emigao and Kiraraka are produced in small quantities only in the best vintage years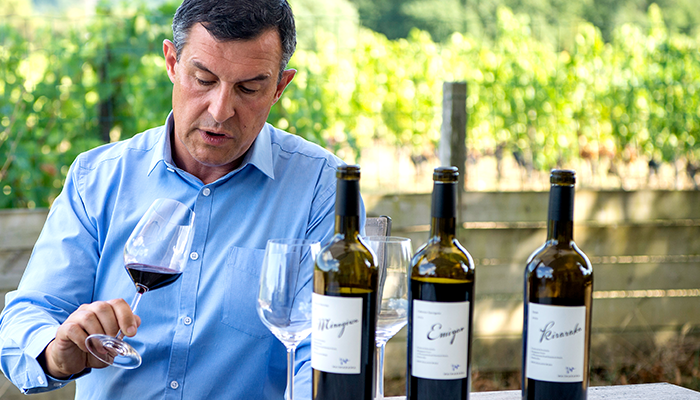 Wine rating
We would be lying if we said we do not care about evaluations such as Robert Parker's Wine Advocate and the world's most-read wine magazine,Wine Spectator. Every wine producer would be happy to receive a high score for their wines. Moreover, being mentioned in the media also increases brand awareness for the winery and most often leads to increased sales. This is especially important for small wineries. However, it should be noted that wine scores are easily influenced by the critic's personal taste and preference. It is not too difficult to finish a wine to meet critics' preference in order to gain a high reputation. Most critics taste a lot of wine at the same time, so it is best to finish your wine as one with a strong impact, one that will catch the critic's attention and impress them.
However, this approach can lead to disrespect for the concept of terroir, and it is questionable whether people will be able to enjoy the whole bottle of wine till the end. Waimarama's owner, Mr. Sato wanted to aim for "the best wine at Chateau Waimarama", and entrusted me with consulting.
My job is to show him the path to accomplish that. It is to identify and respect the individuality of this land, and increase all parameters to the optimum value. When all of these are complete, Chateau Waimarama will perform its best, and the attention of the media will follow naturally.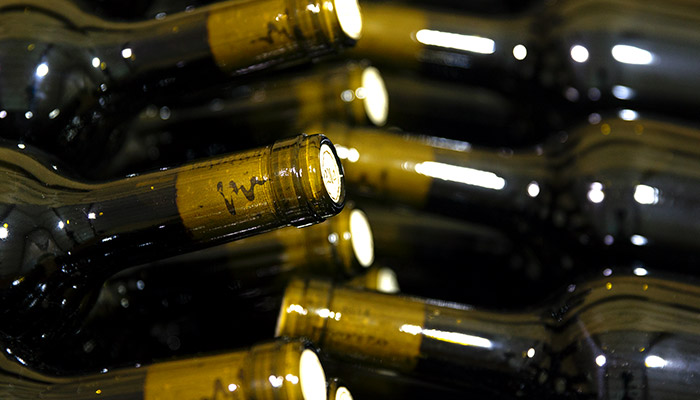 Future image of Chateau Waimarama
We made improvements to the vineyard for the 2017 Vintage. We also improved the process for transferring the grapes from the vineyard to the winery. We will continue to improve anything needed in the future.
There is also room for improvement in the method of barrel aging. I believe the quality of our wine could be further improved by keeping the wines in the most suitable barrel for each lot, for example, the production area of the barrel material, the degree of toasting, and the ratio of new barrels and old barrels. This will enable us to take preventative measures against reduction of the wine. After harvesting, I also thought about the possibility of dry farming. As the land is dry, it is necessary to rely on irrigation at present, but dry farming will not be impossible if a deeper root system is established. In any case, I would like to reduce the amount of water given by irrigation and make more concentrated wine with deeper complexity. These small changes will lead to great results.
In two, three or four years, by checking the situation at each stage, I believe our wine will gradually improve. There is no greater mistake than to think that you understand everything. If you observe nature carefully, you will find the answers on your own. The quality of our Cabernet Sauvignon, Merlot, and Cabernet Franc are already at a high level. The Malbec is a little difficult. The Syrah still has room for improvement, but I am sure that it will become a wonderful wine. If I have an opportunity to work on white wine, I would like to challenge myself to making wine with Chardonnay rather than Sauvignon Blanc.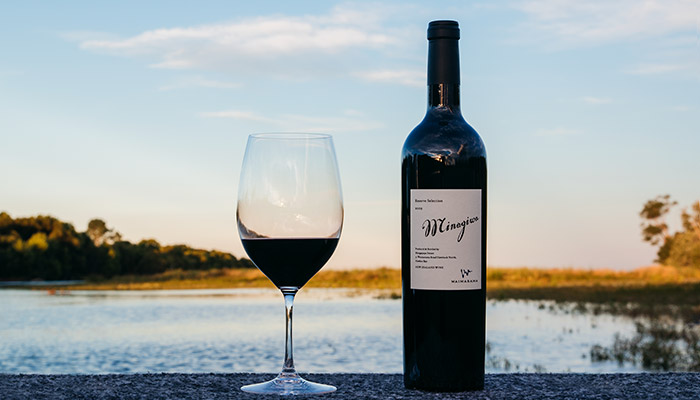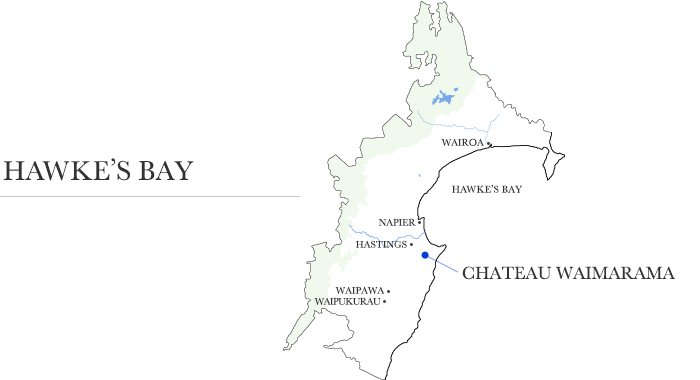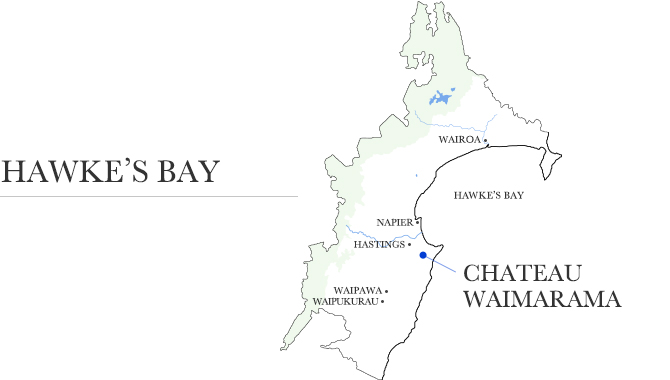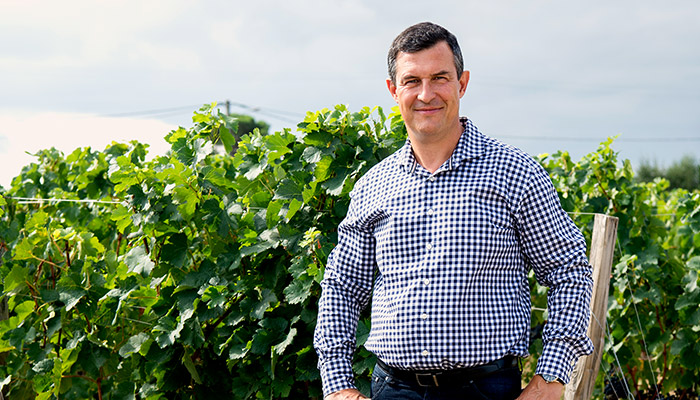 Profile
Ludwig graduated from Bordeaux University in 1998 and started his winemaking career working under Michel Rolland. He went on to become the technical manager of a well-known Chateau in Bergerac and started his own business in 2011. He is now a consultant for grape-growing and winemaking.