Philosophy of Chateau Waimarama
I came to this winery in 1998. For the five years before that, I had been working in Japan. The owner had been looking to start a wine business in New Zealand, and he told me to look for a good winery with great potential. That is how I found this winery in Hawke's Bay. The previous owner established it in 1988. He was interested in making a great Bordeaux-style wine and had a good reputation from his first vintage.
We haven't changed our philosophy since that time. Our goal is to make the best wine from our land, and there are so many things to do to achieve that. The soil itself has a great potential, so the winery could continue to improve in the years to come.
I am also passionate about Hawke's Bay's soil, water, and air. We try not to use chemicals and to continue sustainable grape-growing in order to keep the environment in Hawke's Bay beautiful.
We were one of the first wineries to introduce this sustainable farming system in New Zealand.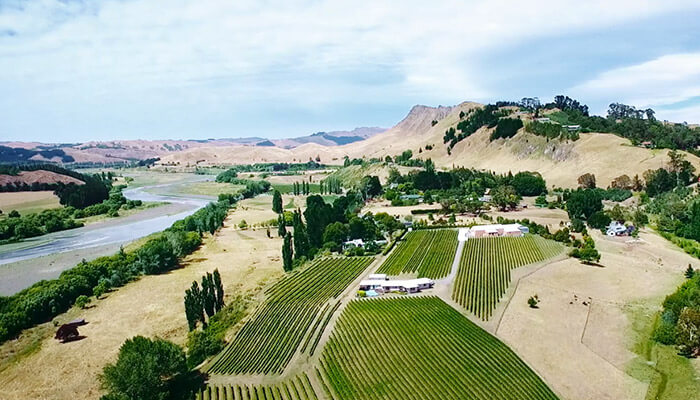 The potential of New Zealand
The wine industry in New Zealand is still young, but this place has huge potential. One big advantage over other European countries is that we are not confined by strict laws. For example, there are laws related to production land such as AOC in France and DOC in Italy.
These involve small constraints, such as the varieties of grape that may be grown, and the yield of grapes per hectare. While such laws are good for expressing the characteristics of the production land in the wine, they may also limit the winemaker's uniqueness.
In this regard, New Zealand is generous, because you may plant any kinds of grapes anywhere, and you can try anything in your winery. If you fail, you can always try another thing. After all it is through trial and error that New Zealand has become a world class wine-making region.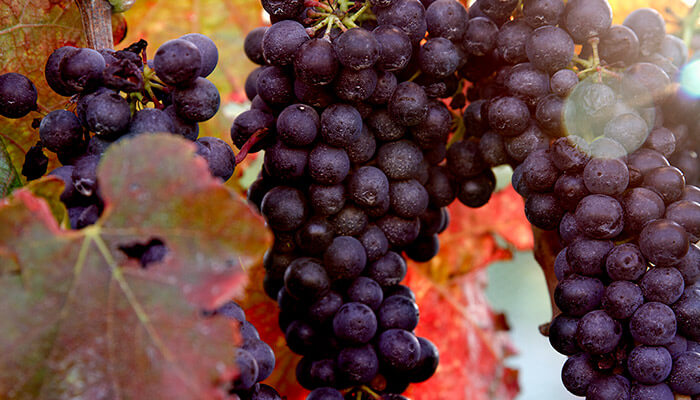 History of Chateau Waimarama's winning awards and its future
Chateau Waimarama has won more than 100 awards in this last 15 years. Most of them were received in the International wine contest; however, we also won many prizes in New Zealand contests. In 2012, we won a gold medal in an International wine contest.
However, we do not make wines just to win contests. I can't help thinking that some wines are made just for contests, because those wines have such a strong impact. A wine with strong impact will have a concentrated flavor at the beginning, but normally it is hard to continue drinking your second and third glass. Our goal, however, is not to win contests.
We want to make a well-balanced wine—the kind that tastes better and better as you continue drinking the second and third glass, and suddenly you notice your bottle is empty. In fact, the most delightful feedback we hear from our customers is: "This is my best wine I have ever had!"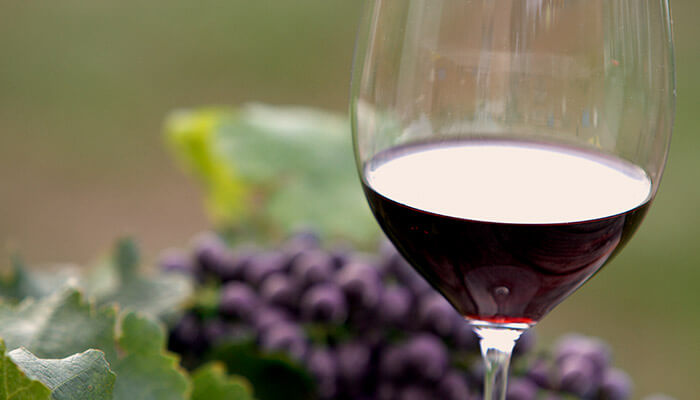 Chateau Waimarama's next step
Since 2000, we have invested a lot to improve our vineyard. That's because we think that in order to make great wines, the most important thing is the quality of the grape. You cannot make a great wine without great grapes, even if you have a talented winemaker or the latest equipment. This is how much the grapes matter.
Now is the best time for us to move forward I think, since we have finished improving our vineyard. We installed a new destemming machine, a pump which can gently transfer the grapes into our tanks. We also installed an air conditioning system that can keep the temperature of the winery constant.
We have also been pleased to welcome winemaker Ludwig Vanneron from France. He is a wine consultant based in Bordeaux, and he used to work with Michel Rolland. Ludwig is trusted and well-experienced in winemaking, especially with Cabernet Sauvignon and Merlot.
His advice has had a great impact on us. Our process of picking and pressing grapes has changed dramatically. I am sure that we will be surprised again, because we can feel the potential of our wines in the later stages of blending. In the future, we aim to rank among the top 10 wineries in the world.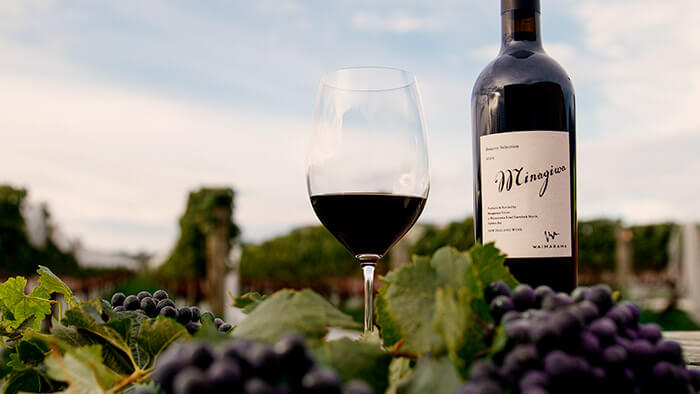 Vintage of Chateau Waimarama
2009

Very dry weather produced small berries that were very sweet. An extremely good vintage.

2010

Frost in November reduced the volume to only a third of the previous year. It was very difficult to keep a balance.

2011

A very smooth and charming wine. Good volumes and an average vintage.

2012

The most difficult vintage because of continual rain.

2013

Like 2009, it was a very good vintage. A hot, dry summer produced exceptionally good fruit.

2014

Early rain in the season. We waited longer to pick very the ripe grapes. These made for elegant wines.

2015

It was a very hot weather with no rain. Another very good vintage like 2009 and 2013.

2016

It was an Indian Summer. We were able to wait longer and get high quality grapes.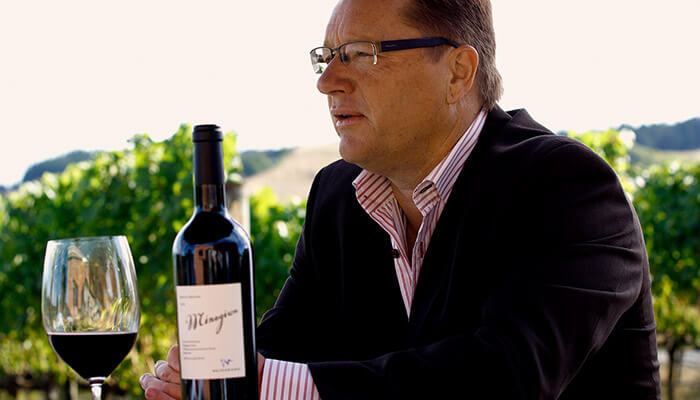 Profile
Managing Director
Chase Arquette
Chase has been taking care of our winery since 1998. He manages the winery and also supervises the vineyard work. Chase puts a lot of effort into making good wines. He cherishes the terroir and was one of the first to introduce sustainable viticulture to New Zealand back in 2002.